If you own a pet, you can't overlook the grooming part to keep it strong and healthy. Whether you maintain a good home grooming schedule, your pet may need to visit groomers after a few months. Some pets require a complete shave due to bald spots or some infections. Of course, you need a professional to perform these grooming services.
If you are looking for top-quality grooming services for your pet, you might consider visiting Petsmart. The first thing that comes to every pet owner's mind is the Petsmart grooming prices.
Today, you'll learn about Petsmart grooming prices and their services. So, read the post till the end.
What Makes Petsmart Unique?
Regarding grooming services, Petsmart is appealing to most pet owners. Why do most pet lovers prefer visiting pet smart? Below are the reasons;
Petsmart is reliable for offering quality services.
You find all pet-related items under one roof.
Petsmart offers vet services, vaccines, and regular check-ups since it is a corporate partner of Banfield vet hospital.
You can buy and even adopt a pet and save it from euthanasia and cruel environmental conditions.
You can get various goods in the pet supply category for different kinds of smaller or large pets.
Petsmart keeps grooming services simple and doesn't offer many combo deals like other pet grooming companies.
Petsmart is a reliable place to leave your pet for a few days when going on a vacation.
Petsmart covers a wide range of grooming options at a reasonable rate.
Petsmart also offers services for puppies and kittens and helps them familiarize themselves with grooming.
Petsmart has a team of top trainers that help your pet with behavior issues, leash and collar problems, and potty training. Not only this, but you can also benefit from training tips to handle your dog perfectly at home.
Petsmart stocks premium-style dog food you can't find at other pet stores. Loyal customers can also get gift cards.
What Was Petsmart Originally Called?
Initially, Petsmart was a pet food Warehouse that sold pet food at discounted prices.  Jim and Janice Dougherty were the founders of the Warehouse founded in 1987. Initially, it had two branches in Pheonix and Arizona. In 1989, the new leadership changed its name to PETsMART.
Later, the company started offering grooming services, adoption events, and vet visits. The company gained popularity in Public in 1993 and expanded its branches in the succeeding years.
In 2005, the company focused on rebranding and changed its name to Petsmart. The changed name made it a pet solution-oriented company rather than merely a pet food chain supplier. Now, Petsmart has more than one thousand stores across the US.
What Grooming services does Petsmart Offer?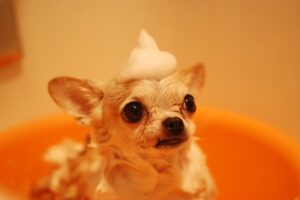 PetSmart has proved its value by offering a wide range of quality grooming services. It may include everything your dog or cat needs, such as a bath, full haircut, trims, anal gland cleaning, ear cleaning, nail trimming, etc. The price may vary depending on your dog's size, fur type, age, and breed.
The best thing about Petsmart is that you can benefit from walk-in services without waiting for an appointment. Also, a free consultation is available for all customers.
Puppies and kittens get special services that help them to familiarize themselves with the grooming process. Some combo services that Petsmart offers are;
Oral hygiene services include teeth brushing, breath freshener, and plaque removal.
Full grooming package includes bath, nail trim, sanitary trim, blow dry, and haircut.
PAWdicure and PAWdicure plus offers nail trimming and cleaning, ear cleaning, breath freshener, and teeth brushing.
Cleaning, trimming the genital area and anal gland expression(Sanitary Trim)
FRONTLINE® plus solution and its application offers flea and tick services
Petsmart Grooming Prices Overview
The table below shows the starting prices of Petsmart grooming services. These starting prices are for smaller dog breeds. Remember that grooming pricing typically depends on the size and breed of the dog, as well as its temperament and the condition of its coat.
The grooming prices for extra large dogs start at $89 and standard-sized cats at $60. The younger a dog is, the lower the starting grooming price.
Note that prices change and might vary depend on the store so it's always best to call their customer service at 1-888-332-7387 or book an appointment online to get an up-to-date quote.
| | | |
| --- | --- | --- |
| Grooming Service | Pet Name | Starting Price |
| Bath and Brush services | Dog | $19 |
| Bath and Brush services | Cat | $34 |
| Full grooming package | Cat | $68 |
| Full grooming package | Dog | $31 |
| Bath and brush | Puppy | $15 |
| Bath and trim | Puppy | $22 |
| Bath and trim | Kitten | $30 |
| Bath and brush | Kitten | $19 |
| Nail grind | Dog and cat | $15 |
| Nail trim | Dog and cat | $10 |
| PAWdicure plus | Dog and cat | $26 |
| PAWdicure | Dog and cat | $20 |
| Nail trim and grind | Puppies | $6 |
| Anal gland expression | Dog and cat | $12 |
| Breath freshener and teeth brushing | Dog and cat | $11 |
| Flea and tick services | Cat and dog | $22 |
| Sanitary trim | Dog and cat | $7 |
| Ear cleaning and flushing | Dog and cat | $9 |
Petsmart Average Grooming Price Comparison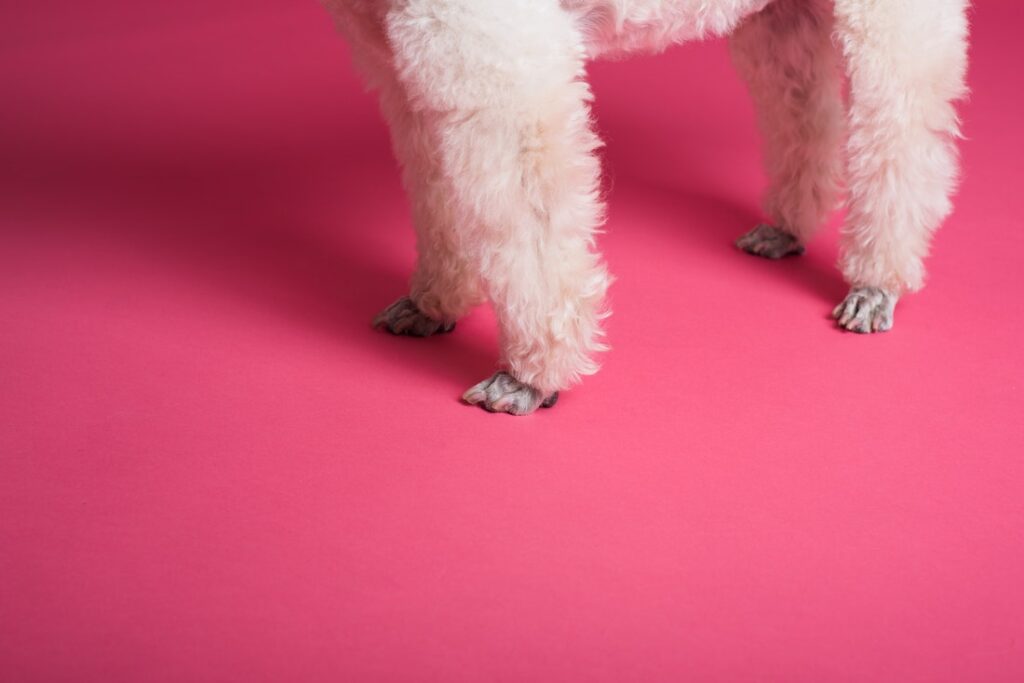 Petsmart grooming prices are reasonable at first glance. Let's compare these prices to the average grooming prices in the US. A small dog breed's average full grooming price starts at $31. Similarly, the average grooming price for larger dogs is $75 and $89 for extra large dogs.
It shows that grooming a larger dog is labor intensive, so its price is high. Overall, the complete grooming dog package is mid to high range. On average, nail trimming and teeth brushing costs $10, which is more affordable than the average price that other pet companies offer.
Similarly, you can get ear cleaning services for one dollar less than other grooming companies in the US.
However, some Petsmart grooming services are costly compared to average US prices. For instance, the average price for flea and tick services is $15, and you pay $22 at Petsmart.
Overall, Petsmart's grooming prices are reasonable and affordable, considering their quality services. Your pet's care is the priority of PetSmart, not corporate finances.
Final Thoughts
Petsmart is one of the best companies offering pet supplies and services. Whether you are looking for a dog hostel for a few days or want to give your pet a nice and tidy appearance, you can't find a place better than Petsmart.
Petsmart grooming prices start at $19 for a small breed dog and $34 for a cat. The simple nail trims and grind prices start at $10 and $15, respectively. These prices are relatively lower than average grooming prices in the US.
However, you may find some grooming prices slightly higher than the average. If you consider your pet care and quality services, a few dollars don't matter.