Founded in 1998, Sit means Sit is one of the most widespread and fastest growing pet training centers in America, with over 100 locations across the country.
This foundation uses knowledgeable staff and training experts to provide attention-based coaching and behavior modification for your pets. Their methods have mostly garnered positive reviews from pet owners all over America, which has led to the company's immense popularity.
How much does Sit means Sit cost?
The costs for most Sit means Sit programs or training sessions depend fully on the dog's needs as analyzed after a proper evaluation of their personality and behavior. This initial consultation and a demonstration are offered free of cost to customers before the pet is enrolled in the necessary program or course.
However, from consumer experiences, a ballpark figure for their Puppy Preschool and Basic Obedience training program can be provided at $259 for six weeks. Other services like the Board and Train, One-on-One Training Private Lessons, and Day Stay and Train all vary according to breed and customized training provided.
How does the Sit means Sit collar work?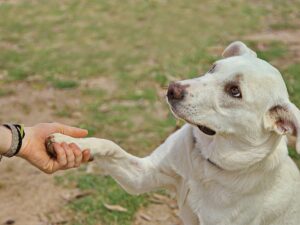 The Sit means Sit collar is one of the common tools employed in their attention-based training systems, and it is used to grab the dog's attention during distracting situations.
It is an electronic dog training device that uses digital technology and remote-controlled cues to provide instructions to the collar. The output from the collar is a simple tap that neither hurts nor distresses your dog but simply grabs its attention.
This tap can be adjusted to different levels of sensations depending on how sensitive or tough a dog is. It can be used similarly to how owners use treats for positive reinforcement while also keeping distractions at bay.
Furthermore, the collar is highly efficient and useful from far away, so you can communicate with your dog even at a remote distance.
For owners wary of using electronic devices to train pets, the Sit means Sit collar is safe for both dogs and their trainers. The built-in technology is designed to prevent any harm, and the device does not generate any kind of heat even if misused, so your dog is comfortable in all situations.
What do the dog training programs at Sit means Sit offer?
Sit means Sit offers the following three training programs that differ in duration and adaptability to owners' day-to-day schedules:
Board and Train Program
This program is for pet parents with full schedules and very little time on their hands, looking for a program that offers training and shelter both at the same time. The Board and Train is a 10 to 20-day residency program filled with training activities and methods that help enhance your dog's socialization skills and confidence and increase its attention span.
The results are rapid as the dog learns to adapt to various situations they encounter in their day-to-day lives with the attention-based system provided in a Sit Means Sit kennel or a trainer's own house. The owners might need to attend a follow-up session to learn how to tackle any problems, as well as reinforce commands once in a while.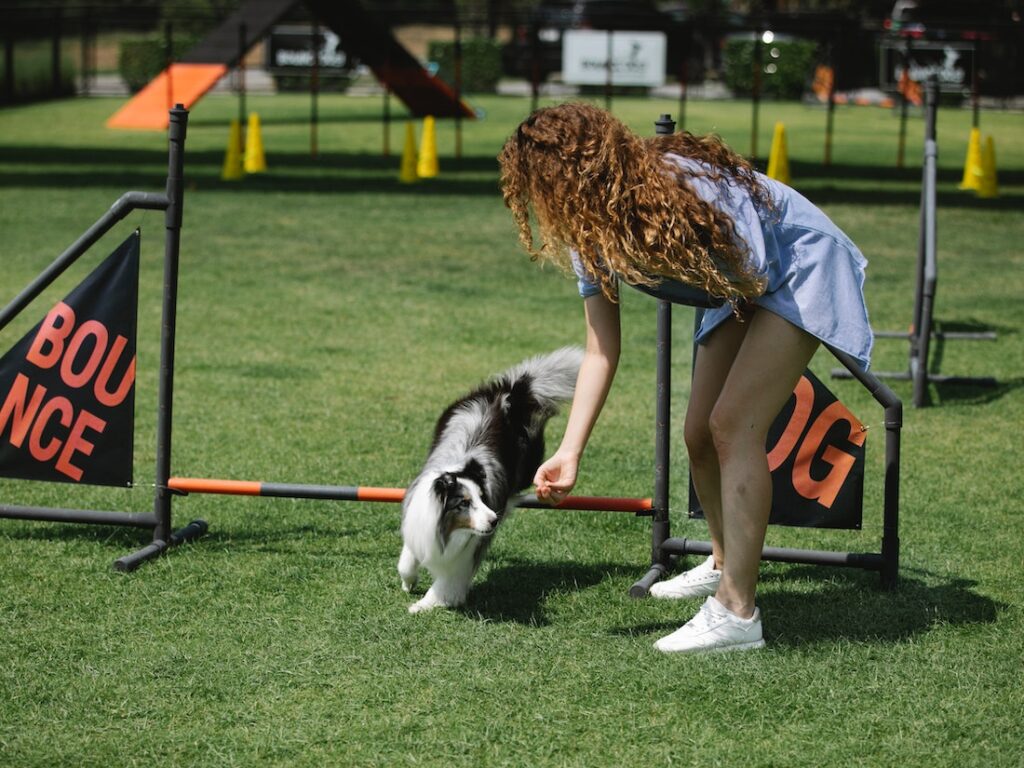 One-on-One Training
For pet parents who don't want their dogs to leave their familiar environment or dogs who feel most comfortable in their own kennel, these private, one-on-one training lessons are bound to be the perfect fit. This is the most flexible out of all Sit means Sit programs offered, with trainers willing to work around your schedule at various timings and locations so you and your dog can both get the most out of these lessons.
Furthermore, the professionals not only train your pet but also guide you through any problems you might face when with your dog or puppy. Owners, therefore, get full control of schedules, learning styles, and their dogs' learning experiences throughout this program.
Day Stay and Train
Also referred to as the 'Hybrid' Program, the Day Stay and Train is the perfect compromise that provides a full immersion program, as well as allows you to spend one-on-one time with your dog at home. The daytime (usually busy for owners) is spent working on behavior and obedience-related issues with skilled trainers.
After the required hours are up, you can pick your dog up from doggie boot camp and spend quality time with them. This also allows pet parents to witness a positive change in their dog's personality as well as practice commands and tricks with them daily.
This way, the dogs get the required training while not being far from home for too long. In addition, Group Lessons, Puppy Training Programs, Lifetime Training, and Combination Packages are also available at certain locations.
Is Sit means Sit suitable for aggressive dogs?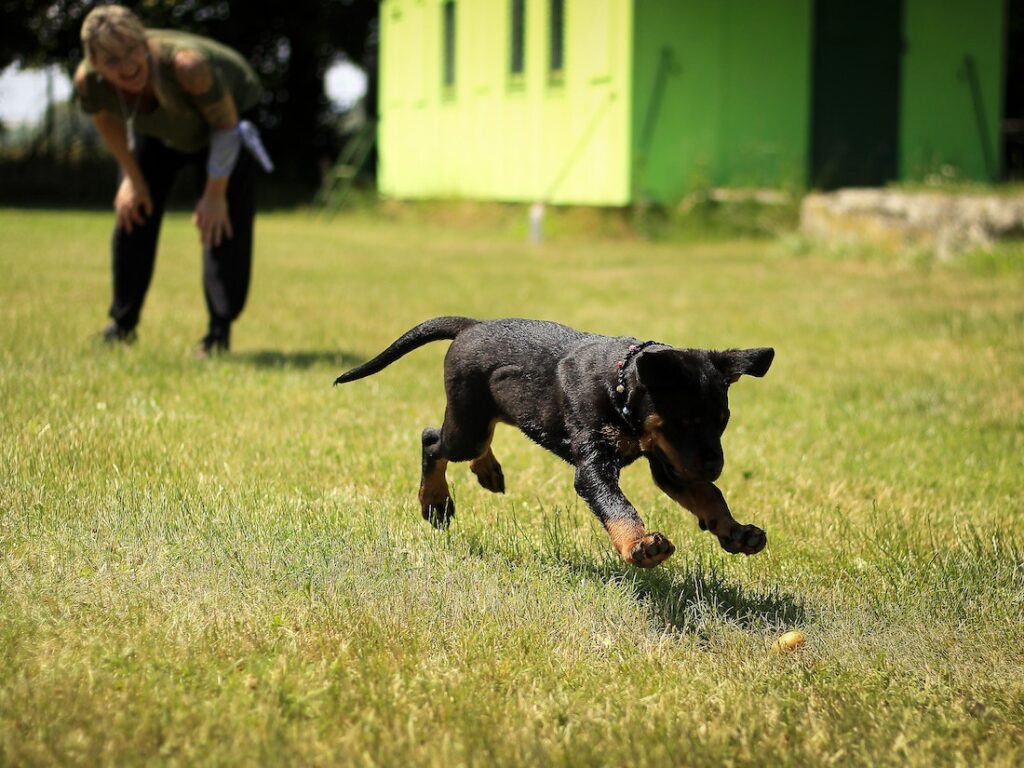 Sit means Sit has trained and worked with hundreds of aggressive dogs over the years and has been successful with most of them. Since both the training plan and the assigned trainer are tailored to your dog's personality, age, and temperament, their attention-based training system works better with aggressive pets compared to other programs in this competitive field.
Their website also features testimonials and training videos for owners looking to get an insight into the experience before going in for an evaluation. Moreover, Sit means Sit is not short on trainers who have dealt with aggression successfully in the past, which is why your dog is guaranteed to be in good hands.
Conclusion
The Sit means Sit franchise owes its fame and large consumer base to its accommodating training programs, unique methods, skilled employees as well as complete transparency when it comes to the methods and techniques being used.
They operate both on the training facility grounds as well as in public parks, gyms, pet stores, and even on pet owners' and trainers' properties. Over the course of each session, the varying environments condition dogs to adapt to social situations quickly and train them enough to pass a dog obedience trial even without wearing a collar.
Thus, the cost of Sit means Sit programs are on the higher end when compared to other trainers.