The holiday season has arrived, and most of you might be planning to enjoy the vacation. But the problem is that you can't bring your dog everywhere, and dog boarding is a great option for you.
Dog boarding services offer good care for your pet while you're away. You might be confused if you haven't boarded your pet before. Some dogs get stressed and suffer separation anxiety. Before heading towards the journey, prepare your dog for boarding since it will take time to adjust to its surroundings.
If you need to leave your dog at a boarding faculty, this post is for you. Read and find out how to prepare your dog for boarding.
Do Dogs Feel Lonely In Boarding?
Yes, dogs feel lonely and depressed in boarding, which is normal. Pet canines rely on their permanent residence for security and safety. Therefore, leaving your pet at a boarding facility can be challenging.
Dogs establish a strong bond with their owners. They get used to the time their owner comes home from work and leaves.
Boarding is a new experience for your dog If it has never been boarded before. However, preparing a dog before boarding helps to reduce stress and anxiety.
What is the Minimum Age For Boarding a Puppy?
The minimum age for boarding a puppy varies in different boarding facilities. However, most boarding services do not accept young dogs until they are fully vaccinated against contagious diseases. Most boarding facilities have a minimum age for boarding a pup between 12 to 16 weeks.
10 Tips to Prepare Your Dog For Boarding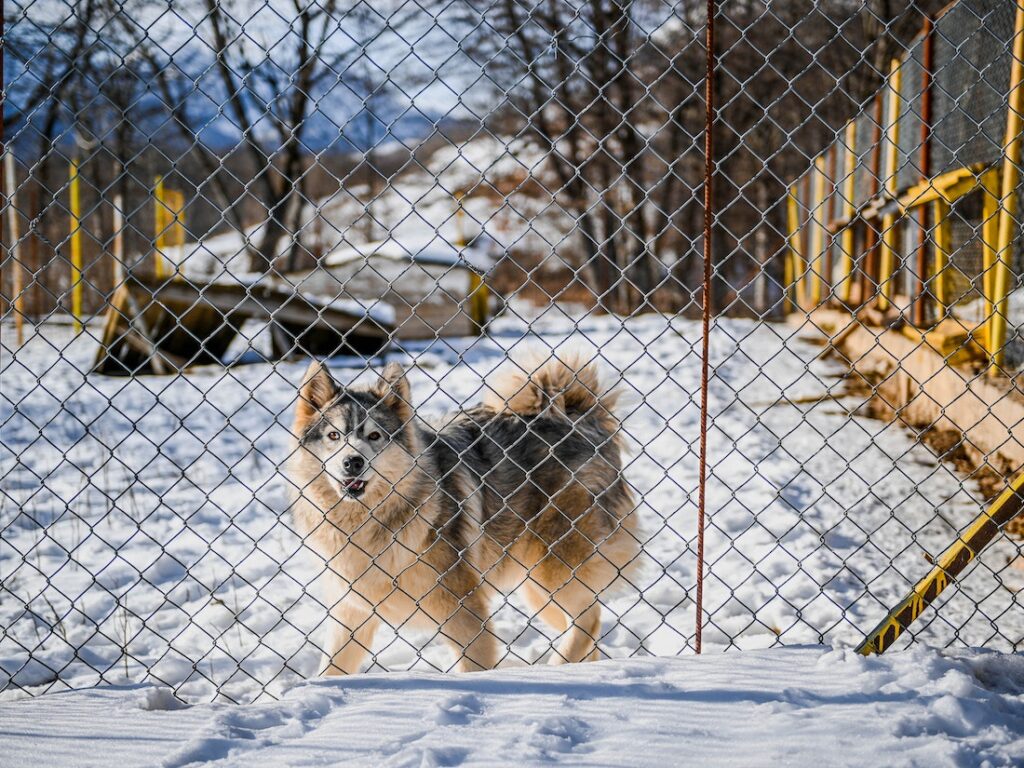 If you want a stress-free vacation, follow these tips to prepare your dog for boarding.
Train Your Dog to Stay Alone
If your dog sleeps with you, train him to sleep by himself. You can also drop your pet at your friend's house for some time. It will help him adjust to a new environment.
Research and Select a Boarding Facility
Before you book a random boarding kennel for your dog, do some research and check all the boarding facilities in your area. Ask dog professionals, groomers, and vets about a trusted and well-reputed kennel.
Also, check out its online reviews, videos, and photos. A good boarding facility should have mentioned qualities;
The boarding kennel should allow a tour before booking
Must have good climate control to combat extreme heat and cold
The sleep arrangements should be safe and comfortable
The infrastructure of the facility should be secure and prevent your dog from escaping and kidnapping
The enclosure should not resemble a prison cell
The staff must be well-trained and professional.
The food and water facility should be well-organized in the enclosure
The faculty should have a safe emergency evacuation plan in case of emergencies
Ask the facility about how they control fights between dogs
See if the other dogs in the kennel are comfortable or not
The facility should not have a dirty dog smell
The boarding kennel should be clean
Must have adequate potty opportunities
The staff should be attentive
Don't book a boarding stay for your dog unless you are not satisfied with the quality of services at the facility.
Plan a Trial Boarding Stay
Once you select a suitable boarding kennel, plan a trial boarding stay for a few hours. Some kennels also offer daycare. It will be great if your selected boarding also allows a short stay.
A few visits before you leave will help adjust your pup to the new environment. You can also book an overnight stay to check how your pet behaves.
Many boarding services complete an evaluation process to ensure that your dog is a good fit for their provided care. It helps the facility to understand your dog.
Inform the Facility About the Aggression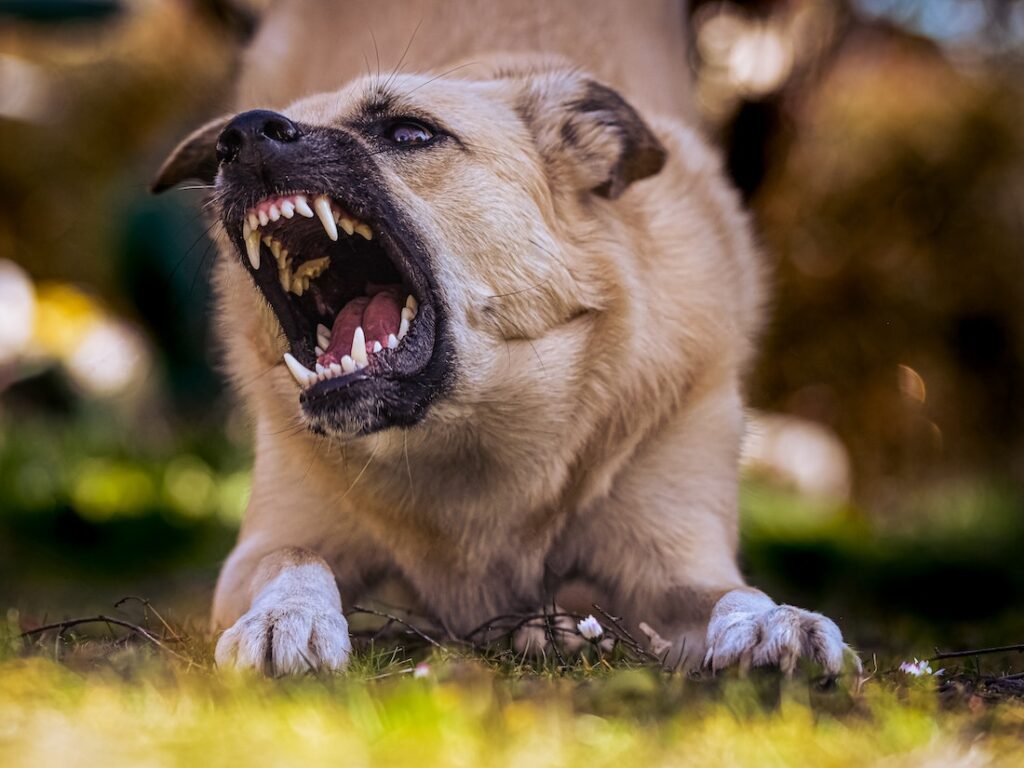 Ensure to inform the facility about your dog's health and behavior issues. Also, bring your pet's medical record before leaving it at the boarding facility.
Avoid Dietary Changes
Some owners change the diet of their dogs before boarding. You should avoid it since it can cause the initial stress of boarding and an upset stomach. Ask the boarding kennel about meal plans. Also, inform them about your dog's food allergies.
Avoid Contact With Other Dogs
If possible, don't let your dog contact the other dogs when you go out for a week before boarding. It helps to avoid contagious diseases.
Complete the Vaccination Requirements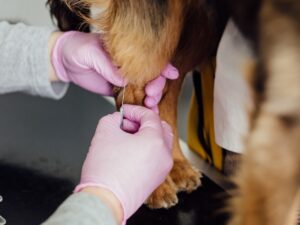 Boarding kennels have specific vaccination requirements. So, you should find out the vaccination status of your furry friend at least two months before you plan a vacation.
If any vaccine is missing, vaccinate your pup at least two months before boarding since vaccination takes time to develop immunity.
Provide Emergency Numbers to the Facility
Provide the contact numbers of the people the facility can contact in case of an emergency while you're away. The people should respond quickly if the boarding service calls for any issue concerning their pet.
Bring Familiar Belongings
Bring your dog's blanket, toys, or bed while leaving him at the facility. It will reduce separation anxiety and allows your dog to sleep comfortably.
Implant a Microchip ID
Most boarding facilities remove collars from the pet. A collar can entangle during group play, and your dog can get injured. Ensure to implant your dog with a microchip ID registered with your current contact information. It will help a rescuer to contact you if your dog accidentally escapes the kennel.
Final Thoughts
After reading the post, you have learned how to prepare your dog for boarding. Dogs can suffer stress and anxiety if you suddenly change their place. If you plan a vacation, train your dog to spend quality time without you during a kennel stay.
Select a boarding facility after research and plan a trial daycare visit. Once satisfied with your dog's attitude at the facility, you can purchase a kennel booking. This way, your dog will enjoy its vacation as much as you have.