Do you love to watch pet grooming videos day long? The way a pet groomer cleans and pampers your pet professionally is amazing.
It makes you think that you should choose pet grooming as a profession. You might wonder about how to become a pet groomer.
You can become a pet groomer after completing your high school diploma. Enroll yourself in a grooming school and complete the course. Get a certificate, training, and hands-on experience. You'll be ready to apply for a pet groomer's job or start your own business.
Watching cute puppies getting a bath and haircut seems easy, but it's not. It requires the right skills and certification.
This post will discuss how to become a pet groomer in easy steps. So, read and learn the duties and qualifications of a pet groomer.
What Does Pet Groomer Mean?
A person who can groom, pamper, and takes hygienic care of your pet is called a pet groomer. Pet grooming includes de-matting, haircut, bath, drying, ear cleaning, nail clipping, hair styling, cleaning the genital area, and much more.
The 3 types of pet grooming careers are;
Self-Employed/Independent Groomers
Some pet groomers are self-employed, which means they own their businesses. The start-up costs of an independent groomer are usually high.
In-house Groomers
Some pet makeover artists are employers of large retail pet stores. They earn less as compared to independent groomers. However, in-house training is a good way to gain experience.
Mobile Groomers
Some groomers also offer mobile services and visit the client's residence for a grooming session. This career provides flexibility to the groomer but can create challenges like extra fuel charges and other equipment costs.
3 Steps To Become a Pet Groomer
You'll need to spend time and effort to acquire professional pet grooming skills. It doesn't necessarily need formal education. You can even select pet grooming as a career if you have a high school diploma.
Below are some steps to becoming a pet groomer.
Complete a Pet Grooming Education Course
Firstly, you have to pursue a relevant educational course. Several state-approved schools offer online and hands-on classes. It takes a few months to complete, depending on the type of course you select.
Pet grooming education includes the technique for grooming different animal breeds and the knowledge of using grooming tools.
Practice Your Grooming Skills
A pet groomer certificate is only useful if you have hands-on experience. Basically, there are 3 types of pet groomer training depending on the type of course and the resources available in your area.
Apprenticeship
It involves training or apprenticing with another experienced groomer. This can be a great way to gain on-the-job, hands-on training.
Assistant
In this type of training, you'll get hands-on experience by assisting a working pet groomer.
Certification
Pet schools offer training programs, and the students earn certificates after completing these programs. You'll get the certificate after a written exam and an affirmation of the practical skills of working as a pet groomer.
The timeline of programs depends on your performance and the type of program. The National Dog Groomer Association of America and the International Professional Groomers Inc issue these certificates.
Reach Out to Potential Clients
Once you have a certificate and gained experience, you should build a client base. Use social media to approach customers. You can work as a volunteer in an established business to win the trust of pet owners.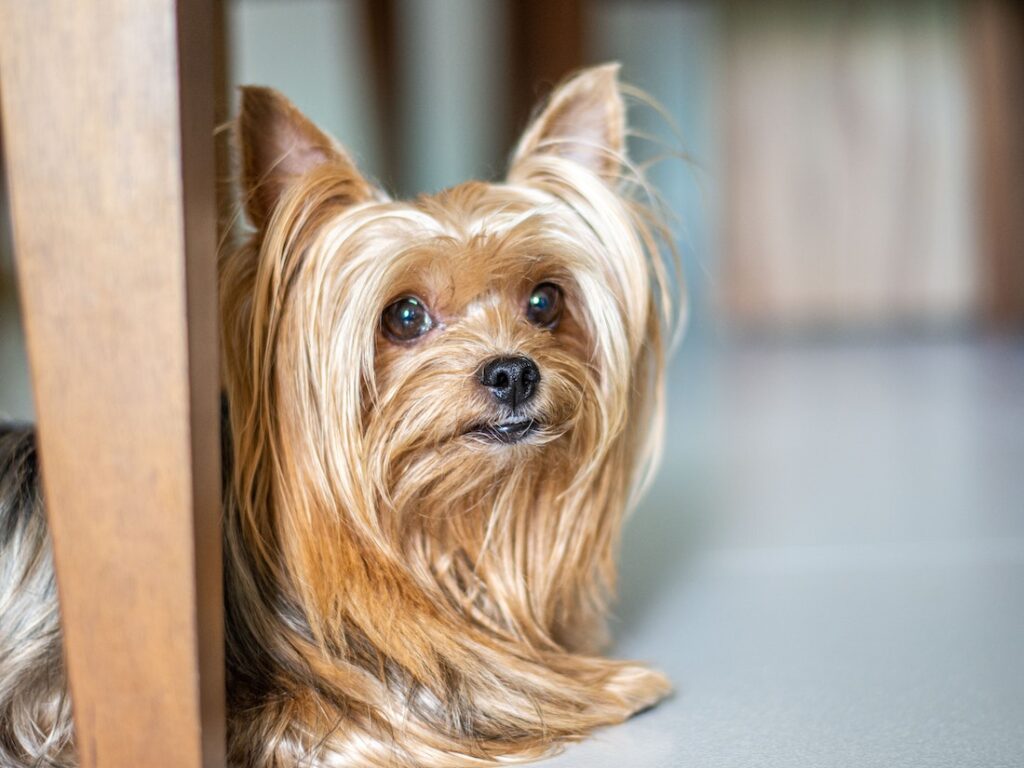 What Skills do You Get After Pet Groomer Education?
The basic canine skills you get after completing pet groomer education are;
Basic Canine Hygiene
The first step for proper grooming is to clean a pet from head to tail. A groomer should identify the skin and coat problems and be able to tell you whether your pet needs vet treatment or not.
Styling
A groomer learns to keep up with the latest dog styling trends. Plus, he should know the behavioral tendencies and breed-specific grooming requirements.
Pet welfare
A groomer gets training in animal welfare to help them in different physical and mental states. The tone and voice of the groomer should be soft regardless of the pet's physical and mental condition.
Animal Safety
A groomer gets training to handle any unfortunate incident or injury during the session. He also learns pet CPR and first aid.
Basic Starter Tools Required to Start a Dog Groomer Business
If you want to start a dog/cat grooming business, you'll need these basic tools.
An E-collar
A bath Tub
Shower Hose
Scissors
Hair Clippers
Comb and de-matting brush
Nail Clippers
Pet shampoo and conditioner
Storage bins or shelves
Harness
Wet wipes
Pet toothpaste and brushes
First aid kit in case of an accident
The tools can depend more or less on your budget and the client's request.
What is the Best Qualification for Becoming a Pet Groomer?
There is no specific requirement of the standard formal education for being a pet groomer.
However, you'll require a high school diploma for certification. The certification program teaches you about the tools and grooming of different pet breeds.
You can also complete the certification through online platforms. You must be credentialed before offering grooming services.
How Much Does a Pet Groomer Make in the US?
The salary of a pet groomer in the US varies in different states. It depends on different factors, including your area, state, level of expertise, bonuses, and tips.
On average, a pet groomer earns $23.40 per hour in the US. So, the average base salary of a pet groomer is $50,643 per year—the yearly salary ranges between as low as $29.657 and as high as 86,482.
How Long Does it Take to Become a Dog Groomer?
The time to become a pet groomer depends on the chosen certification path. No doubt, it requires considerable time and energy.
If you choose a hands-on grooming school to complete your pet grooming education, it may take 2 to 5 months. Hands-on grooming education is expensive, but it serves as a great experience.
Opting for an online pet grooming school may take 6 to 12 months to complete the course. However, you must need to join somewhere else to gain experience.
If you don't have money to invest, you can become a self-educated pet groomer by reading books and attending seminars. The timeline for becoming a self-educated pet groomer varies and takes longer than other ways.
The timeline may vary if you find a mentor within the industry and learn from them. Many online and hands-on grooming schools offer certificates to their graduates.
Even if you are a self-educated groomer, you can pursue certification to add credentials to your career.
What are the Qualities of a Successful Pet Groomer?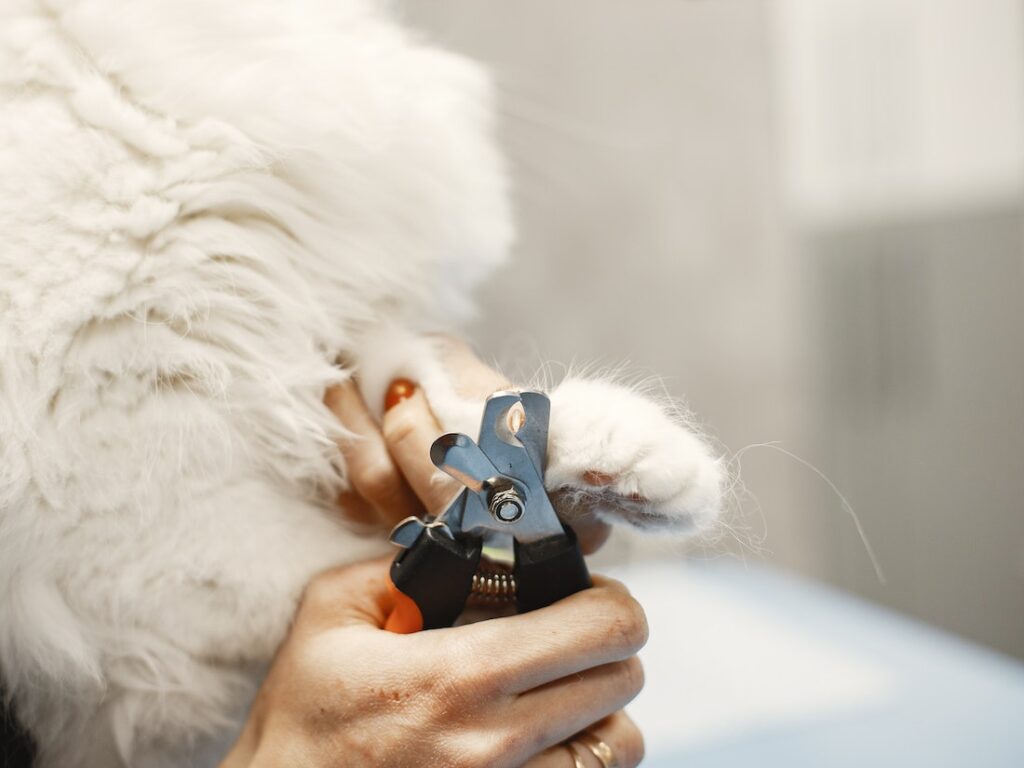 Below are some qualities that can make a pet groomer successful in his career;
Patience and calmness
A pet can behave aggressively during a session. So, a groomer should be calm and able to handle the situation patiently.
Sufficient Physical Strength: Often, you need to handle untrained pets. It requires sufficient physical strength, like bending, lifting, and standing for hours. So, you should be fit physically to do your job efficiently.
Knowledge of pets
You should have knowledge about all pet breeds. Different breeds vary in temperament, features, and characteristics. So, pet knowledge helps a groomer handle them accordingly.
Passion
You won't be a successful groomer unless you are passionate about work. If you are passionate, you'll enjoy your job.
Good Bonding with Pets
You should be able to create a good bonding with pets during the session. When an animal feels secure, it stays calm, making it easy for you to handle.
What are the advantages of Being a Pet Groomer?
Pet grooming is indeed one of the best professions you would like to choose. Below are some pros of being a pet groomer.
Flexible work schedule.
Lots of job opportunities
Chance to become familiar with different pet breeds.
Therapeutic for animal lovers.
Easy profession since it doesn't require costly university degrees.
What are the Disadvantages of Being a Pet Groomer?
Like other professions, there are some cons to being a pet groomer.
Demands heavy physical work like bending and lifting.
You'll need to be standing for a long time.
Settling an anxious and angry pet can be challenging.
Accidents may happen, so you need insurance to protect yourself.
Final Thoughts
Hopefully, this post covered all about how to become a pet groomer. You can become a pet groomer if you have a high school diploma.
You'll need to complete a grooming course from grooming school. Earn a certificate after an exam. The next step is to gain training and experience. Once you have a certificate and experience, you can create a client base through social media.