Are you planning to get your Golden Retriever professionally groomed? Or, if you are thinking of buying this dog breed, it is crucial to have an idea about the Golden Retriever's grooming cost.
Golden Retriever is a family dog famous for its lovely nature and friendly behavior. Its beautiful lush golden coat is the main attraction for admirers and can be achieved easily with proper care and maintenance.
In this post, you will find the average Golden Retriever grooming cost. So, read till the end to estimate this dog breed's monthly and weekly grooming cost.
How Much Does It Cost To Groom a Golden Retriever?
You can benefit from professional dog grooming services such as PetSmart or Petco to groom a Golden Retriever. Several local grooming shops also provide reasonable offers and services.
On average, the monthly cost to groom a Golden Retriever ranges between $30 to $50. It includes cutting and hair trimming. The average grooming price also depends on the size of your dog, coat condition, and groomer visit in the last few weeks.
Getting additional services such as a bath, shampooing, drying, conditioning, spa, facial, and breath freshening may cost more. Complete grooming services can cost between $50 to $100, depending on your selected plan.
Golden Retriever Grooming Cost At Home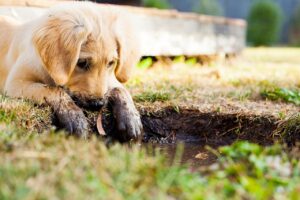 If you plan to groom your Golden Retriever at home, you'll need to invest in a pet grooming kit and different bath and body products such as shampoo, conditioners, etc.
Trimming and thinning shears usually cost around $30.
In addition, each shampooing and conditioning product will cost under $10. Therefore, it will be your one-time investment and reduces the cost of frequent groomers' visit.
Meanwhile, grooming your Golden Retriever at home is much cheaper. Plus, it can reduce the professional grooming cost, but at the same time, it is not comparable to the professional services your dog receives at groomers.
Golden Retriever Grooming Cost At Petco and Petsmart
Let's compare the cost of grooming a Golden Retriever at Petco and Petsmart.
Cost of grooming a Golden Retriever at Petco
Petco is among the best pet solution companies in the country. They provide quick bath and full grooming services at a reasonable rate. As Golden Retriever is a large dog, the average cost of a full grooming service for a Golden Retriever starts from $50.
This price can be more depending on the additional services you selected, your dog's temperament, size, and coat condition.
The table below shows the Petco grooming prices.
| | | |
| --- | --- | --- |
| Pet Type/Size | Grooming Services | Cost |
| Small Dog | Bath | $25 |
| Medium Dog | Bath | $35 |
| Large Dog | Bath | $45 |
| Small, Medium, Large Dog | Full Grooming Services | $45-$50 |
| Extra large dog | Full Grooming Services | $80 |
| All Size Dogs | 3 Spa Package | $22 |
| All Size Dogs | Full-Service Upgrades | $5-$10 per service up-gradation |
Cost of Grooming a Golden Retriever at Petsmart
Petsmart offers grooming services to dogs and cats of all sizes. The bath services at Petsmart range from $40 to $50, depending on the size and coat condition of your Golden Retriever. Full grooming service cost ranges from $70 to $90.
You can also benefit from custom look offers such as stenciling and feather grooming techniques.
Both Petco and Petsmart have nearly the same prices for grooming a Golden Retriever. However, full grooming services for smaller dogs are slightly cheaper at Petsmart.
Meanwhile, your large-sized Golden Retriever services can benefit from full grooming services at a more affordable rate at Petsmart.
How Often Should A Golden Retriever Be Professionally Groomed?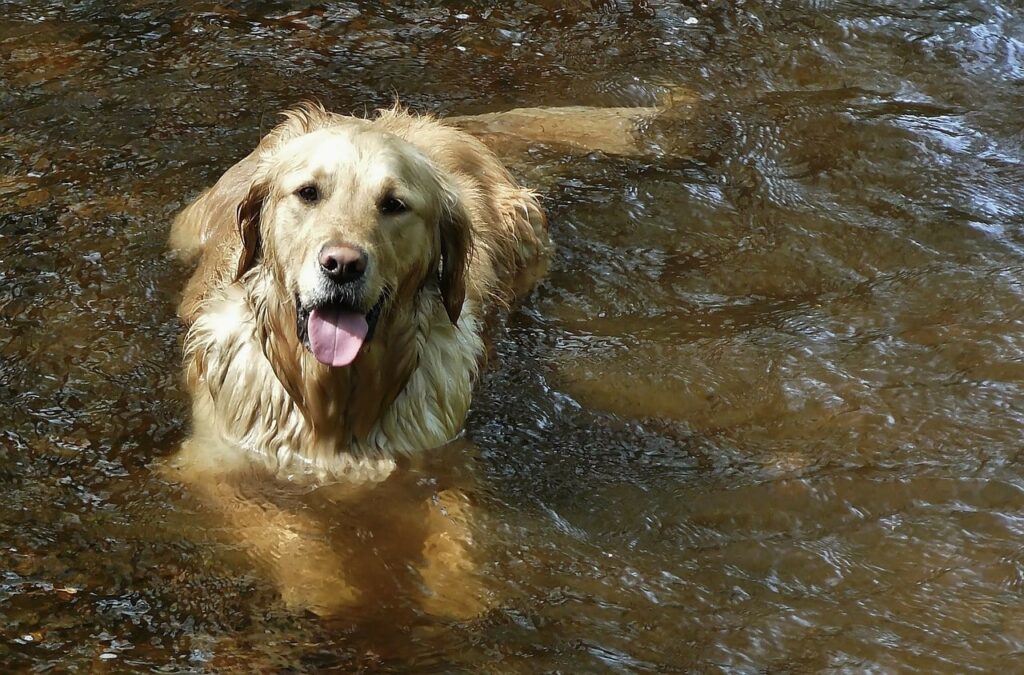 Golden Retriever has a double coat consisting of both wavy and straight fur. The undercoat is thicker and dense, while the outer coat is water-repellent. These furry friends are very active and require high coat maintenance compared to other breeds. In addition, they experience heavy shedding during spring and fall.
A golden retriever should be professionally groomed every 4 to 6 weeks. They need a bath, regular combing, and blowout to maintain a healthy coat and keep the shedding under control.
Tips To Save Golden Retrievers Grooming Cost
Follow these tips if you want to save the cost of grooming your Golden Retriever at groomers.
Brush your dog's teeth every few days.
Trim its nails once a week if possible.
Regular brushing and combing will help to prevent knots and keeps the coat in good condition.
Clean your dog's ears once a week to avoid the chances of bacterial infection.
Final Thoughts
Hopefully, you got an idea of Golden Retrievers' grooming cost. Your dog can benefit from grooming services at Petsmart, Petco, and even local grooming shops.
Petco and Petsmart offer the same grooming services with a slight difference in the rates. Local grooming shops also provide grooming services at a reasonable price.
In fact, the grooming cost doesn't matter a lot. The way professionals handle your pet is the main thing. Before you select a groomer for your Golden Retriever, ask the experience of your friends and family members about the best and most affordable site and then decide accordingly.