Pets are an extension of the family and so deserve special treatment and care. Before going on a weekend trip, vacation, or long flight, take note of where you leave your dog.
Look for a place where your pet is safe, well-fed, and happy. And that's where the Dogtopia services come in.
Read to the end and learn of the services and prices that Dogtopia offers.
All About Dogtopia
Dogtopia of South Austin is a dedicated facility that provides spa services, daycare, and boarding for your canine friend. It has a team of coaches and behaviorists that decodes every dog's body language. That way, your dog stays safe and maintains perfect health.
Before admitting any dog, the certified team scrutinizes and analyzes the dog's health condition and temperament. Through regular sanitization of play and sleeping rooms, the professionals at Dogtopia maintain high hygiene standards.
Every dog is unique. Hence, the team of experts at Dogtopia houses dogs of the same size and temperament in one section. That way every dog enjoys an open playground with other friends without compromising safety.
Dogtopia provides more than safe custody of your canine friend. At Dogtopia of South Austin, your dog socializes, exercises, and even enjoys top-notch spa services. And you can keep in touch with your pet through live webcam footage.
Dogtopia Services and Prices
Dogtopia.com provides a wide range of services for dogs of all breeds. Besides safe daycare for your pet, it offers overnight boarding and grooming services.
Dog Daycare
If commitment at the workplace or business trip doesn't allow you to be close to your dog, dogtopia.com offers a safe daycare service. The facility employs certified dog coaches.
Thus, they offer professional services to make all dog breeds feel safe, loved, and comfortable while at the daycare center.
However, Dogtopia provides more than the safe upkeep of your dog. It allows your best friend to socialize with other furry friends of the same size and temperament. And during open play time, the furry friends exercise and enjoy their stay.
Regardless of the prevailing weather, Dogtopia employs a controlled conducive climate. Hence, your pet enjoys a constant warm atmospheric temperature of sixty to seventy degrees.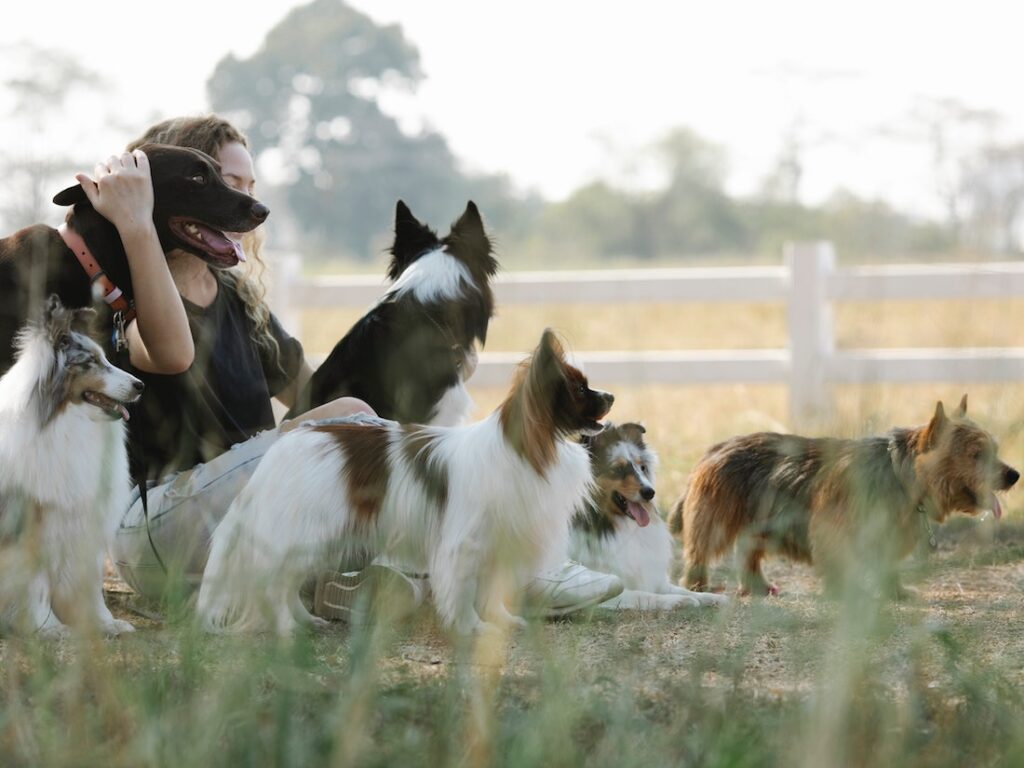 At all times, trained personnel keep close watch over the dogs. That way, you can count on the safety of your best furry friend.
Furthermore, Dogtopia only admits dogs that meet the below-preset conditions:
Puppies have to be at least 12 weeks old.
Adult dogs of 7 months and above have to be neutered or spayed.
Fully vaccinated
Pass the meet and greet welcome test at the facility
By following strict security guidelines, the daycare center prioritizes the security of your furry friend.
Pricing
The table below highlights the daycare services at dogtopia.com;
| | | |
| --- | --- | --- |
| Pass | Price Per Day ($) | Total Price ($) |
| Half-day (including Sunday and Saturday) | – | 25 |
| Full day | 35 | 35 |
| 5 days | 34 | 170 |
| 10 days | 32 | 320 |
| 20 days | 30 | 600 |
| 30 days | 28 | 840 |
For convenience, Dogtopia offers different membership plans as given below;
BFFF (Best Furry Friend Forever) Membership
The BFFF entitles your dog to 8 visits per month at the daycare center. For the entire month, you pay $224 ($28 per day).
Really Big Deal
A really big deal membership offers your dog 12 visits every month for $312 (26 per day).
Top Dog
When you subscribe to a top dog membership, your furry friend enjoys 20 visits every month. In exchange, you'll have to part with $480 or a daily fee of $24.
Overnight Dog Boarding
If you plan to be away for day and night, then consider an overnight dog boarding service for your furry friend.
Dog boarding provides more than a simple overnight stay for a man's best friend. The package includes daycare benefits and an overnight stay.
During that period, your pet gets off the hook and plays freely with other daycare dogs. After the tiring play, the animal then enjoys sleep.
The facility offers home-style crates that match dogs of different sizes and thus maximize comfort. Further, you can make your dog feel at home by bringing along her bedding and usual food.
A team of experts, including behaviorists, coaches, and vets, cooperates to provide optimum safety and health to your dog.
In addition, every play and sleeping area has a webcam. At every given moment, you can access live pictures of the activities going on.
Safety Features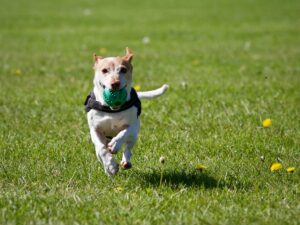 At Dogtopia, the security and health of your pet matter.
Therefore, the experts meet the dog three days before the boarding night. In the meeting, they conduct the meet and greet test to gauge how social the animal is.
At the same time, the behaviorist evaluates if the pet is fit to be off the hook and his temperament.
Such a meeting also helps the dog familiarize itself with the staff and other dogs.
Besides, the facility accepts dogs that satisfy the following conditions:
Ticks free
Free from contagious diseases
The puppy must be aged at least three months and up to date with the vaccination schedule
Dogs aged seven months and above must be neutered or spayed
Pricing
At the price of $48 per night, your dog enjoys daycare services and overnight stays up to noon on the pick-up day.
On the pick-up day, you must come before noon otherwise any extension of time attracts half daycare charges.
Dog Spa Services
Besides the comfy stay and play, you can opt for your dog to enjoy spa services. That way you pick up a well-groomed dog.
For example, Dogtopia of south Austin offers a wide range of spa services such as:
Bathing the dog using shampoo and conditioner
Brush out and fluff dry
Cleaning of ears
Teeth brushing
Trimming of nails
Pricing
Each service attracts a different price tag;
Bathing- the cost depends on the size of the dog and coat length. However, the minimum charges are $25.
Brushing of teeth is $10 per dog
Nail trimming for $10
Brush out or fluff dry at $5
Conclusion
Whether you need dog daycare, on-night boarding, or spa services, Dogtopia has you covered. Considering it has a versatile payment plan, you can opt for a daily or monthly basis as your budget dictates.