The job opportunities for animal care and service workers are projected to increase by 29% from 2021 to 2031. That is, every year over the decade, there is a projection of about 80, 900 vacancies for animal care workers and service workers.
Hence dog grooming may seem a viable profession to choose. That leads us to the big question; how long does it take to become a dog trainer?
Quick Answer
The time taken by an individual to become a dog trainer isn't fixed. That's because the learning duration depends on the route you have selected to acquire the education and hands-on experience.
Some of the options for learning the skill include online classes, hands-on school, mentoring, and self-education.
Besides, most reputed grooming schools require an entrance education level of a high school diploma. Such a background provides the essential knowledge to learn the profession.
But the short answer is that you can become a dog trainer in as little as five weeks or as long as years. And as you practice the profession, your knowledge and experience in the field widen.
The process of becoming a dog groomer involves three basic steps;
Acquiring dog grooming education (through grooming schools, mentorship, self-education, and online education).
Attaining dog grooming certification (optional but adds weight to your profession).
Earning the on-job dog grooming experience.
Steps to Becoming a Dog Groomer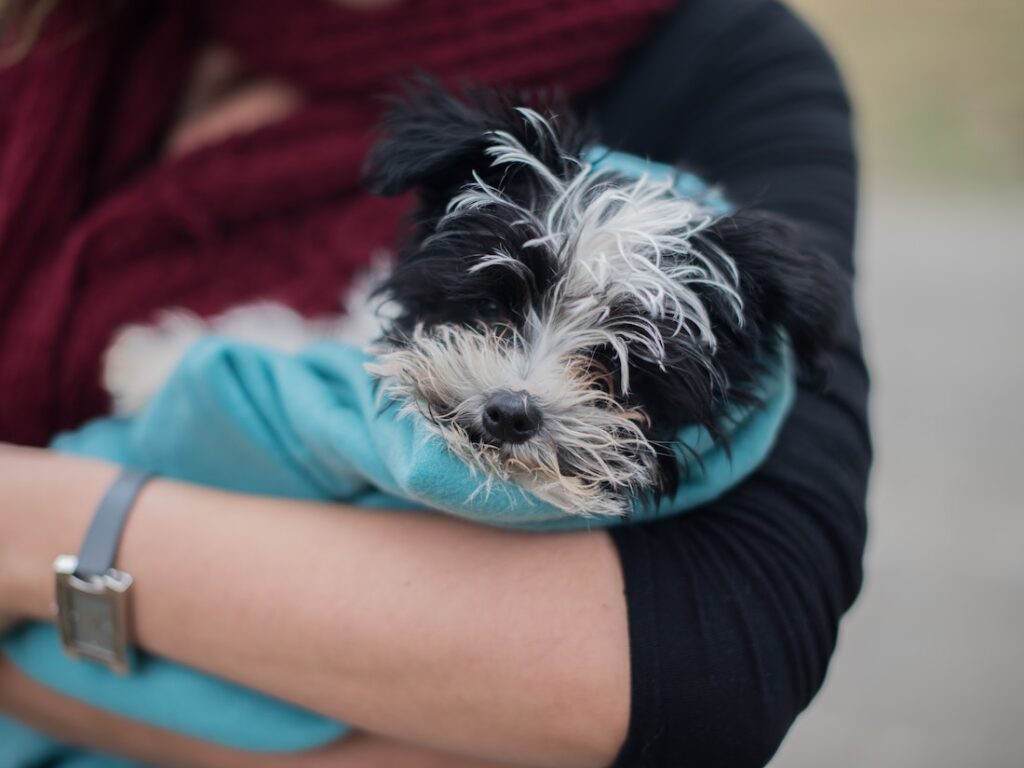 Acquiring Dog Grooming Education
The time taken to acquire the skill depends on the route you decide to follow. Officially, no state stipulates the minimum formal education for learning dog grooming.
However, most grooming schools prefer a minimum of a high school diploma. The following are some of the ways to acquire the skills and approximate training duration;
Hands-on Grooming Schools
You can learn dog grooming courses in community colleges and private and vocational training schools. Such institutions provide a blend of hands-on knowledge and classroom work.
Although the training period varies, typically, it may take 2 to 5 months or even more. For example, the American Academy of Pet Grooming charges $3000 to $12 000, depending on the preferred qualification. At the same time, the training duration ranges from 2.5 weeks to 12 months.
As you might have noted, hands-on grooming schools attract high charges. On the positive side, you gain:
Robust curriculum
Extensive training
An opportunity to groom a wide variety of dogs and gain some experience
Online Schools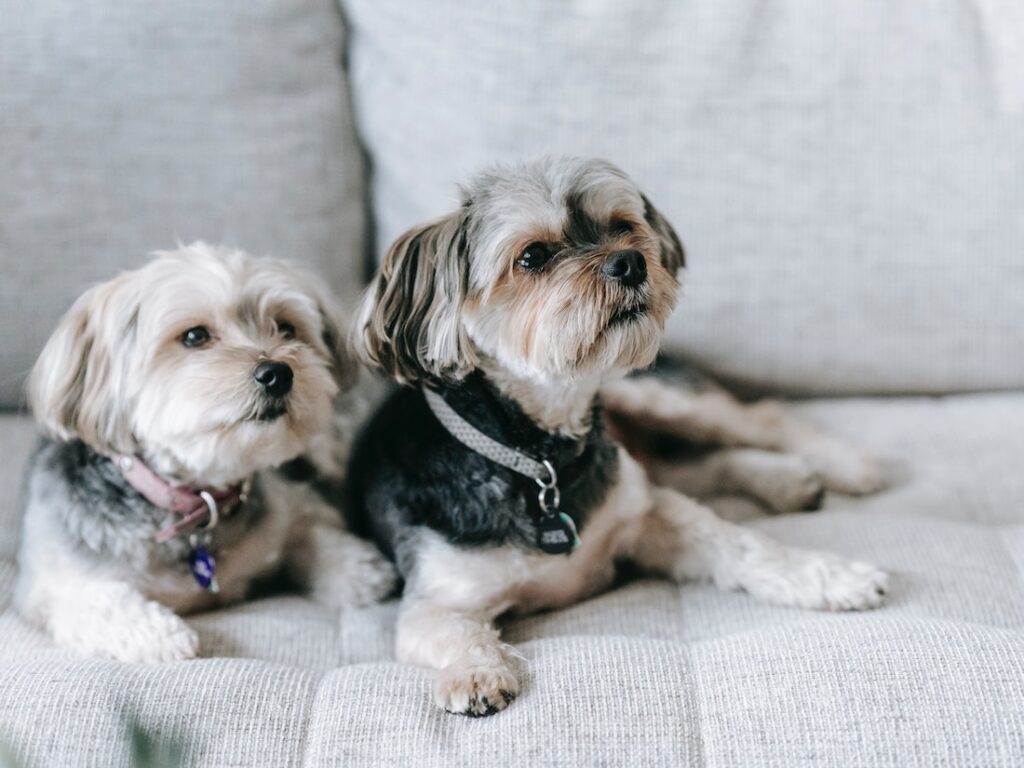 One of the main benefits of online learning is that you set the pace. Therefore, it allows you to blend the training without taking a break from your current job.
On the negative side, online dog grooming learning gives you almost no hands-on experience in pet grooming. That implies that after completion of the course, you'll have to arrange how to learn that practical knowledge of dog grooming.
The lack of hands-on learning further lengthens your journey to becoming a dog groomer.
Mentorship
Another available route to becoming a dog groomer is through the help of a mentor. The path requires that you identify a professional in the field with vast practical knowledge.
Working alongside such a dog groomer enables you to acquire practical experience. That can be in the professional dog groomer's salon or pet store.
Dog grooming requires more of your practical know-how than classroom work. And the duration for gaining mastery in grooming dogs varies from one individual to the next. Further, it also depends on the availability of your mentor.
So, it's not easy to rate the necessary mentorship period for acquiring hands-on knowledge on pet grooming.
Self-Education
Still, some individuals take the self-education route to becoming dog groomers. That path involves acquiring such knowledge through reading books, attending seminars, and watching related videos.
Often, insufficient time and money may force an individual to choose the self-educated path to becoming a dog groomer. But one major disadvantage of this method is that it takes a longer duration.
In addition, it isn't easy to approximate the duration you can take through a self-education path.
Dog Grooming Certification
The law doesn't make it mandatory to get dog grooming certification. However, many colleges and hands-on schools offering the training award their students with certificates.
Besides displaying the skills you have learned, a certificate advertises your credibility and recognition as a pet groomer. That way, it increases your odds of securing employment.
One such reputable dog grooming certification body to consider is the National Dog Groomers Association of America, NDGAA. For you to sit the NDGAA certification exams, you must have participated in at least one education workshop the body offers.
The NDGAA certification exam requires you to show exceptional knowledge of both written and practical skills on the subject. Only then do you earn the title of National Certified Master Groomer.
Besides NDGAA another reputable certification body includes International Professional Groomers, Inc.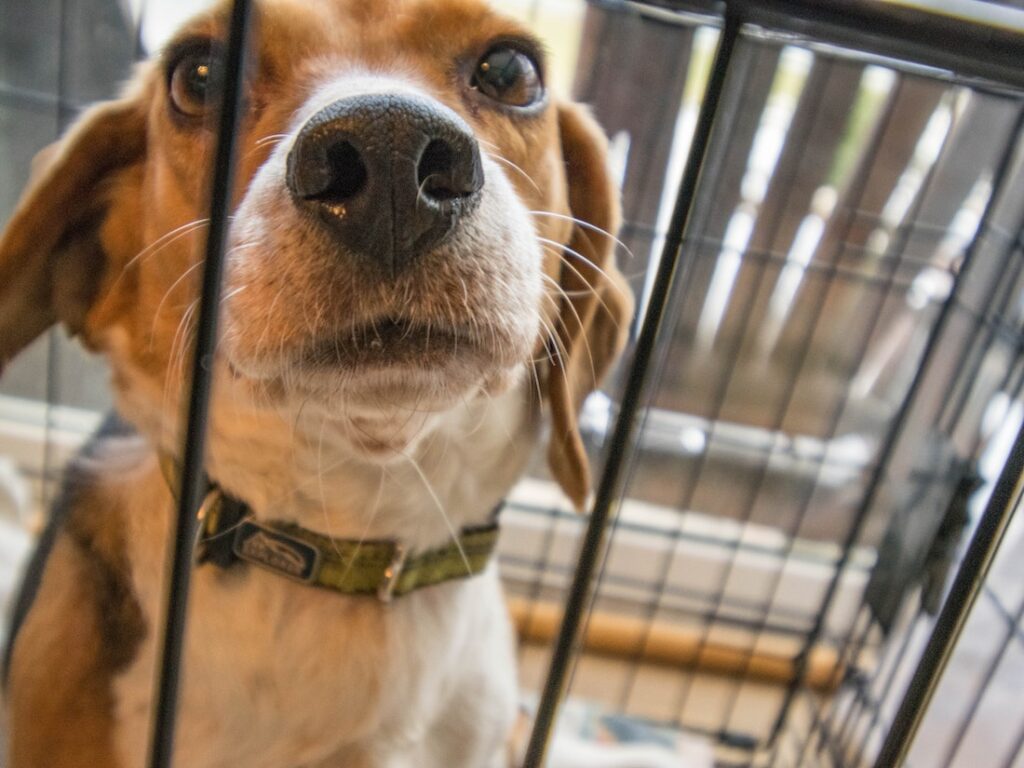 On-Job Dog Grooming Experience
Acquiring relevant education and certification as a dog groomer isn't enough. You need months or even years of practice to sharpen your skills in the dog grooming profession. As you handle different dog breeds with varying temperaments, you build more confidence.
Apart from running your pet store or salon, you can volunteer or apply for an internship in leading stores to practice and earn confidence.
Conclusion
The period it takes to become a dog groomer is dependent on the path you follow to acquire the knowledge and experience. The initial step is acquiring knowledge of dog grooming. That can be through formal training, attending online classes, mentorship, or self-education.
After learning the skills, it's wise to get a certification from a reputable body. The certificate gives you credibility and increases your chances of landing a job
Next after certification is exercising your skills to build your experience. Over time you groom dogs of varying breeds, coat thicknesses, and temperaments.
That way, you gain vast knowledge in the field and become confident in your skills. Dog grooming training may take a couple of months (2 or 5). But the certification and earning the experience pushes the duration further.