Have you recently welcomed a new puppy to your home? If so, congrats on a cute addition to your family. Grooming is indeed a crucial aspect of a pet's life. Introducing a small dog to the grooming world might be challenging.
It is just like forcing a one-year-old human child to behave well in class without training him. At the same time, early training is essential to get your puppy used to the services like grooming, vet visits, and pet sitting.
Most new pet owners keep asking at what age a puppy can be groomed. A puppy can be groomed as soon as it is comfortable with being handled. However, the right age to start puppy grooming is 10 to 16 weeks after the round of 2 to 3 puppy shots.
If you wonder at what age a puppy can be groomed, this post will help you. Read it until the end and learn the suitable age to start puppy grooming.
What is the Right Age To Start Grooming a Puppy?
You might have heard often that the first experience is the last experience. The same thing applies to a puppy, and it remembers its first grooming session the whole life. That's why you should start grooming training early and gently.
You may have a question: What is the right age to start grooming a puppy? You can take it to the grooming session as soon as your pup is comfortable with being handled. The right age to groom a puppy is between 10 and 14 weeks. However, every breed has different temperaments, and sitting training requires a lot of patience.
Some are easy to train, while others may take time to get used to a grooming session. Ensure your pup is familiar with the grooming tools before the first make-over.
What Happens If You Cut Puppy hair Too Soon?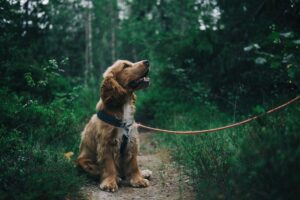 If you cut your puppy's hair too soon, it will affect the quality of the primary coat. Consequently, your dog might develop a problematic coat in adulthood.
Therefore, it is crucial to consider the dog's age and hair development stage before clipping.
Dogs have primary and secondary hair in their coats. The longer and coarser hairs are primary hairs that protect a dog's skin from elements.
The short and fluffy undercoat is secondary hair that provides insulation and regulates a dog's body temperature. However, the coat texture varies in different breeds.
Mostly, dogs are born with a soft, fluffy, and lighter coat and develop longer hairs at six to eight months. Clipping your pet's coat before the primary hairs have grown will cause abnormal hair growth in adulthood. You should wait until the young dog reaches its adult age.
Tips to Prepare a Puppy For First Grooming
The positive or negative grooming experience shows how your pet will react in future treatments. Avoid grooming a pup all of a sudden. Instead, start training early and familiarize your pooch with the tools and groomers' environment to ensure a pleasant experience.
Depending on the coat, dogs may need a minimum of 5 to 6 groomer visits per year. Grooming a pup at 10 weeks and above is more manageable than an adult dog. As your pet ages, it develops aggression and becomes hard to handle.
Below are the tips to prepare a pup before the first grooming session.
Start touch training early: Once you get your puppy, start touch training right away. Gently touch your pet's paws, ears, nails, and inner thighs. Familiarize your pup with all the movements a groomer will use in the first session.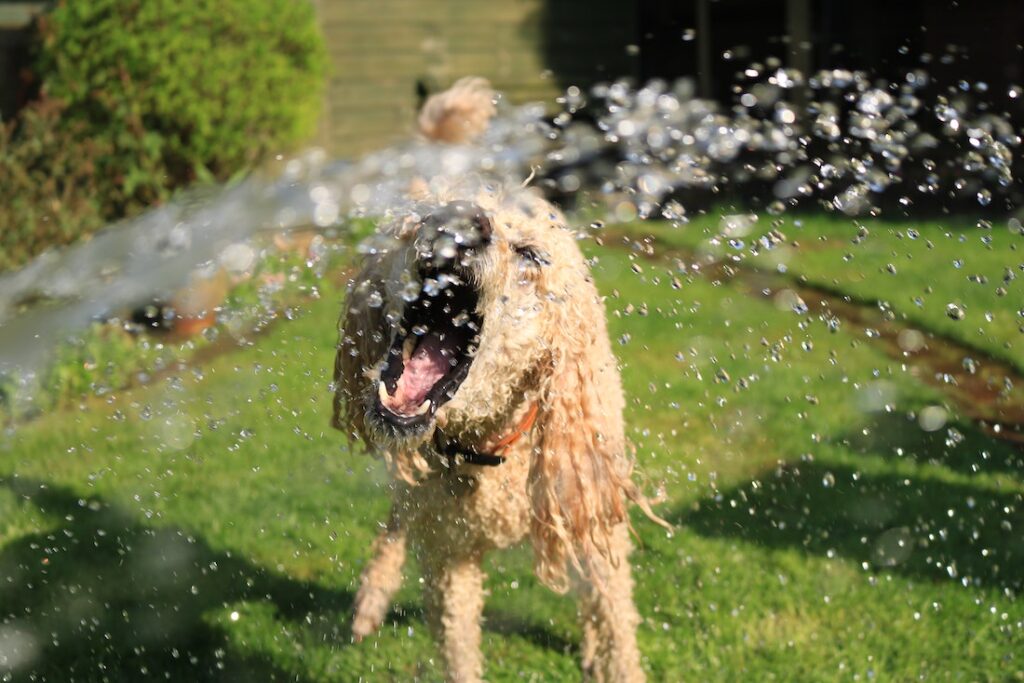 Introduce water periodically: As soon as your little friend tolerates the touch, introduce water by a shallow dip in the bathtub. Start with dipping it above the paws, then gradually go deeper. Avoid forcing and take care of the comfort level of your pup.
Let your pup smell the bath products: Dogs have a strong sense of smell and react to unfamiliar smells. Get a bottle of pet shampoo used by your dog's groomer and put some quantity on its paws. It will help your little friend to get used to the smell.
Start brushing and combing: Once your dog is comfortable with being handled, start combing and brushing. Take a nail clipper and touch it daily with your pet's paws.
Positive reinforcement: You should use soothing language with your puppy during the training session. Also, offer treats to your pet.
How Old Does a Puppy Have To Be To Get Groomed at Petsmart?
A puppy should be 8 weeks old to get groomed at Petsmart. At the same time, your dog should have at least two to three rounds of puppy shots to stay safe at the saloon. Training a puppy early can make things much easier during the first grooming session.
You can make the first appointment as an introduction to your puppy with the groomer and salon environment. The puppy will get nail clipping, bath, blow drying, and slight trimming treatments.
What to Look For Before Your Puppy's First Groomers Visit?
Ensure pre-visit the salon you hire that will care for your pet's grooming needs. Below are the points to consider before your puppy's first groomer's visit.
The salon should be clean and well-lit.
The staff should be knowledgeable and friendly.
The staff should monitor your pet in the kennel.
Pet care products used in the salon should be natural and healthy.
The staff should care for the safety of your pet.
Final Thoughts
Hopefully, you are clear now about at what age a puppy can be groomed. You can start grooming your pup between 10 to 14 weeks after the first 2 to 3 rounds of puppy shots. Young dogs at this age are more vulnerable to catching diseases.
Therefore, vaccination is a must, and home training also helps smooth grooming. Make sure to hire professionals so your puppy can have a pleasant experience during the first grooming session.